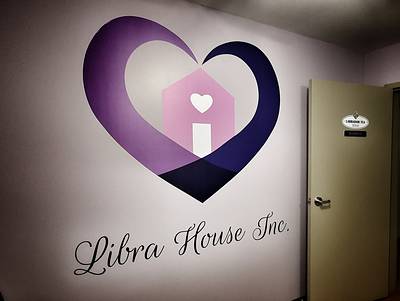 Libra House provides an emergency domestic violence shelter for women, with or without children, who are experiencing violence/abuse or are at risk. The services offered are in a safe, confidential and non-judgmental setting.
Both emergency shelter and a 24-hour crisis line are here to help you. Services can be provided by way of telephone, through drop-in visits or shelter requests. Libra House strives to ensure that women know they have choices, options and possibilities, and are not alone.
Mission Statement
At Libra House, we believe that women and children have the right to a safe, secure environment. Our mission is to provide a crisis shelter for women and their children affected by abuse and to encourage empowerment of women in the community through caring support and education.
Libra House offers...
24 hour crisis line
Emergency shelter where basic necessities and added comforts are provided
Transportation to our shelter (from anywhere in the community of Happy Valley-Goose Bay)
A place to stay in a communal environment (with private bedrooms) for up to six weeks; with extensions on a case-by-case basis.
Supportive counselling by experienced staff
Support for the children who come to shelter with their mother
Education and information about domestic violence
Help to identify potential options and expanding choices to help in living free from violence
Support with accessing information and resources on housing, income or employment, legal issues, counselling services, community programs, etc.
Referrals to other agencies and supports as required.
All services are offered in a non-judgemental environment. Your choices are yours and you will be supported by staff regardless of the decision you choose.